Acid-Metal Reactions – Worksheet
$5.00
Worksheet to accompany the lesson Acid-Metal Reactions.
Click cover for full preview. Scroll down for product information.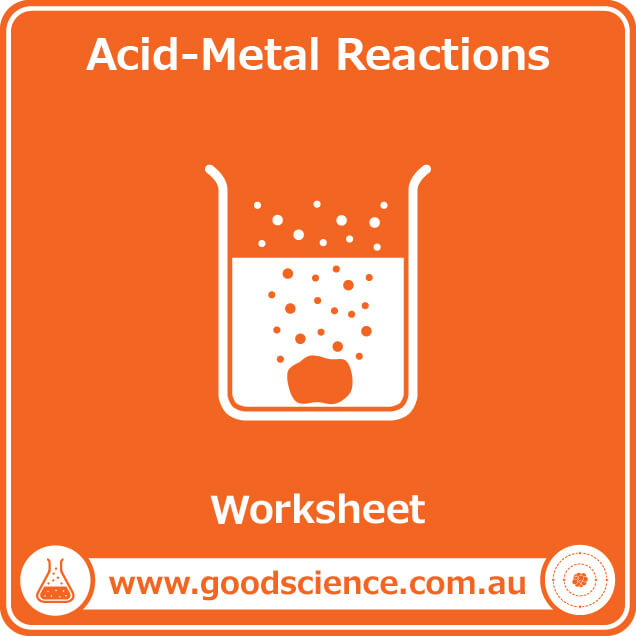 Description
Worksheet Contents
Reactivity series of metals
Cloze activity (fill in the blanks).
Topics for further research.
Teacher version containing complete answers.
Aligned to the Australian Year 9 Science curriculum.
Learning Outcomes
By the end of this worksheet students will be able to:
☑ Describe the activity series of metals, including the position of hydrogen.
☑ Use the activity series of metals to predict whether a particular metal will react with an acid.
☑ Determine the products of chemical reactions between acids and metals.
☑ Describe how the hydrogen pop test can be used to confirm that a chemical reaction between an acid and a metal has taken place.
This resource is also included in the Year 9 Chemistry PDF Workbook.
Click here for Ordering Information and Terms of Use