Balancing Chemical Equations – Worksheet
$4.00
Worksheet to accompany the online lesson Balancing Chemical Equations.
Click cover for full preview. Scroll down for product information.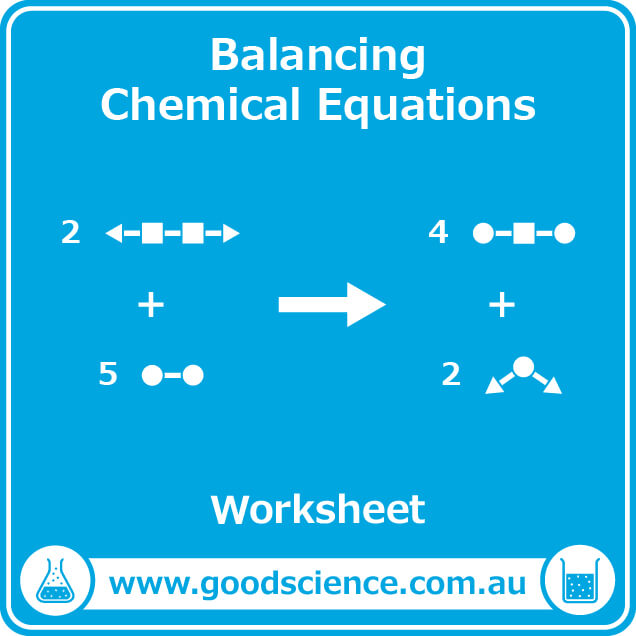 Description
Worksheet Contents
Word equations and formula equations
Law of Conservation of Mass
Steps for balancing a chemical equation
Fill in the blank questions.
Table-completing questions.
Balancing chemical equation questions.
Teacher version containing complete answers.
Aligned to the Australian Year 10 Science curriculum.
Learning Outcomes
By the end of this worksheet students will be able to:
☑ Write word equations and formula equations to represent chemical reactions.
☑ Include states of matter in formula equations.
☑ Explain the Law of Conservation of Mass
☑ Balance formula equations to reflect conservation of mass.
This resource is also included in the Year 10 Chemistry PDF Workbook.
Click here for Ordering Information and Terms of Use