Determining When to Add Milk to a Cup of Tea – Practical
$5.00
Practical experiment to accompany the lesson The Scientific Method.
Click cover for full preview. Scroll down for product information.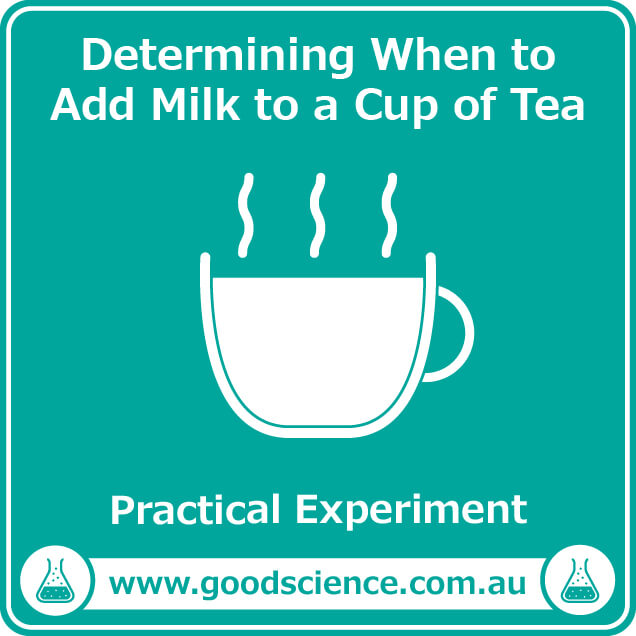 Description
Practical laboratory experiment introducing students to the concept of a fair test or controlled experiment.
Involves making two cups of tea and adding the milk after different time intervals, to see which one ends up warmer.
Students will develop skills in:
Making and recording observations at specific time intervals.
Graphing experimental results.
That the only way to test a prediction is to conduct a scientific fair test.
About the importance of keeping control variables constant during a fair test.
Full prac report format, including discussion questions.
Includes detailed teacher notes and answers.
Aligned to the Australian Year 7 Science curriculum.
This resource is also included in the Year 7 Chemistry PDF Workbook.
Click here for Ordering Information and Terms of Use