Evolution – The Process – Worksheet
$5.00
Worksheet to accompany the lesson Evolution – The Process.
Click cover for full preview. Scroll down for product information.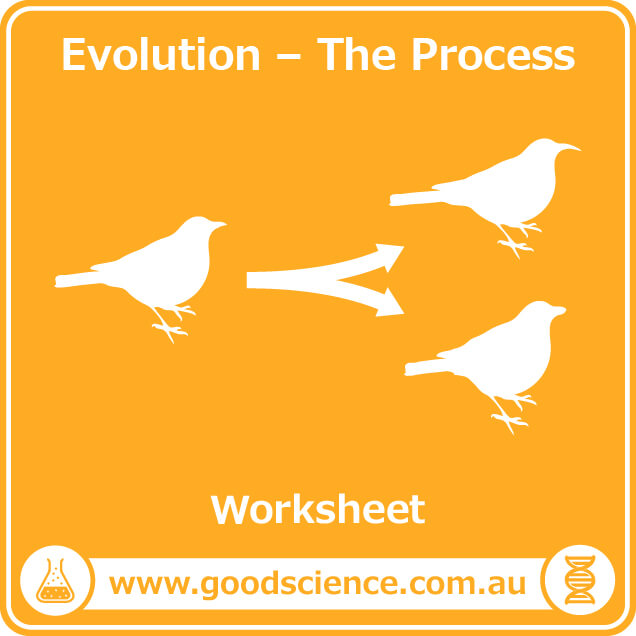 Description
Worksheet Contents
Charles Darwin and the theory of evolution by natural selection
Key stages in the evolutionary process:
Mutation and genetic variation
Natural selection, genetic drift and new mutations
Cloze activity (fill in the blanks).
Topics for further research.
Teacher version containing complete answers.
Aligned to the Australian Year 10 Science curriculum.
Learning Outcomes
By the end of this worksheet students will be able to:
☑ Explain what is meant by the term 'evolution'.
☑ Outline the key stages in the evolutionary process.
☑ Explain why genetic variation and reproductive isolation are required for the evolution of new species.
☑ Discuss the role of mutation, natural selection and genetic drift in evolution.
☑ Describe speciation and adaptive radiation.
☑ Interpret a phylogenetic tree.
This resource is also included in the Year 10 Biology PDF Workbook.
Click here for Ordering Information and Terms of Use