Formation of Ions and Ionic Compounds – Worksheet
$10.00
Worksheet to accompany the lesson Formation of Ions and Ionic Compounds.
Click cover for full preview. Scroll down for product information.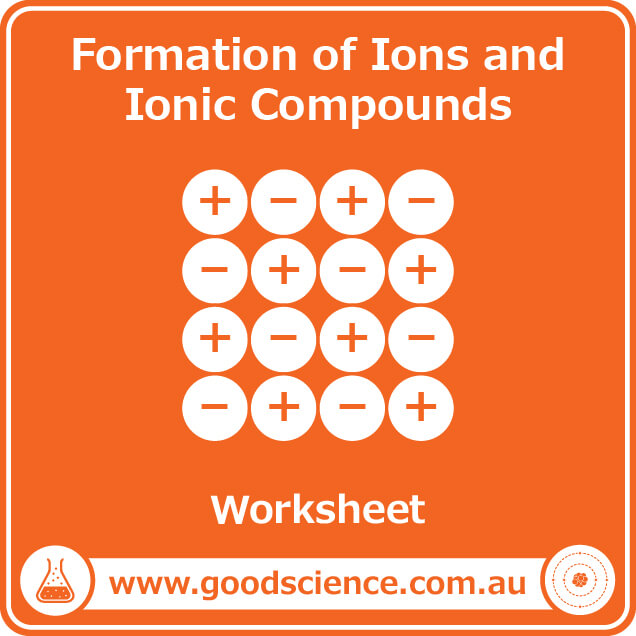 Description
Worksheet Contents
Stability of noble gas electron configuration
Formation of positive and negative ions
Periodic table groups, electron configuration and valency
Formation of ionic compounds
Monatomic and polyatomic ions
Cloze activity (fill in the blanks).
Topics for further research.
Teacher version containing complete answers.
Aligned to the Australian Year 9 Science curriculum.
Learning Outcomes
By the end of this worksheet students will be able to:
☑ Describe the most stable type of electron configuration.
☑ Explain how metal atoms lose electrons to form positive ions.
☑ Explain how non-metal atoms gain electrons to form negative ions.
☑ Describe how positive and negative ions combine to form ionic compounds.
☑ Describe the relationship between an element's group number, the number of valence electrons in its atoms and the type of ion it forms.
☑ Correlate the reactivity of an element with its location on the periodic table.
☑ Differentiate between monatomic and polyatomic ions.
This resource is also included in the Year 9 Chemistry PDF Workbook.
Click here for Ordering Information and Terms of Use