Heat Energy and Heat Transfer – Worksheet
$8.00
Worksheet to accompany the lesson Heat Energy and Heat Transfer.
Click cover for full preview. Scroll down for product information.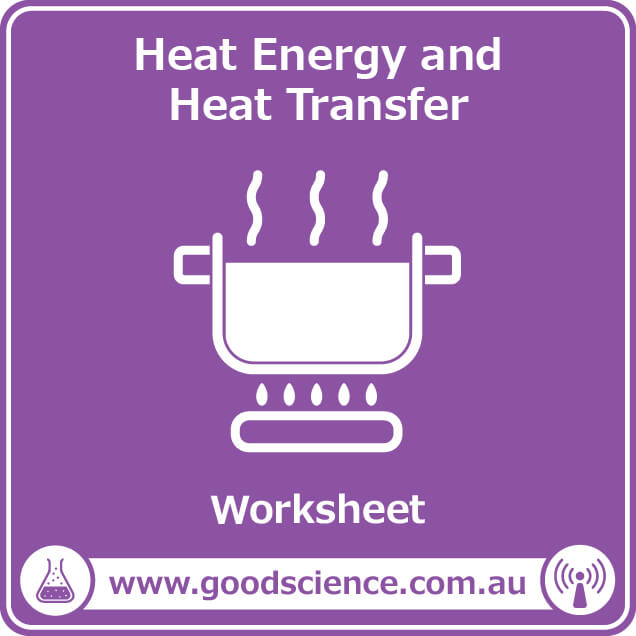 Description
Worksheet Contents
Conductors and insulators
Convection and convection currents
Transmission, reflection and absorption of infrared radiation
Cloze activity (fill in the blanks).
Topics for further research.
Teacher version containing complete answers.
Aligned to the Australian Year 9 Science curriculum.
Learning Outcomes
By the end of this worksheet students will be able to:
☑ Define heat energy and temperature in terms of kinetic energy of particles.
☑ Give examples of units used to measure heat energy and temperature.
☑ Define heat transfer and state the three ways it can occur.
☑ Describe conduction in terms of the particle model, with examples.
☑ Distinguish between thermal conductors and thermal insulators, with examples of each.
☑ Describe convection and convection currents in terms of the particle model, with examples.
☑ Describe how heat transfer can occur via radiation, with examples.
☑ Discuss how substances transmit, absorb and reflect infrared radiation differently.
This resource is also included in the Year 9 Physics PDF Workbook.
Click here for Ordering Information and Terms of Use