Identifying Pure Substances and Mixtures – Practical
$5.00
Practical experiment to accompany the lesson Pure Substances and Mixtures.
Click cover for full preview. Scroll down for product information.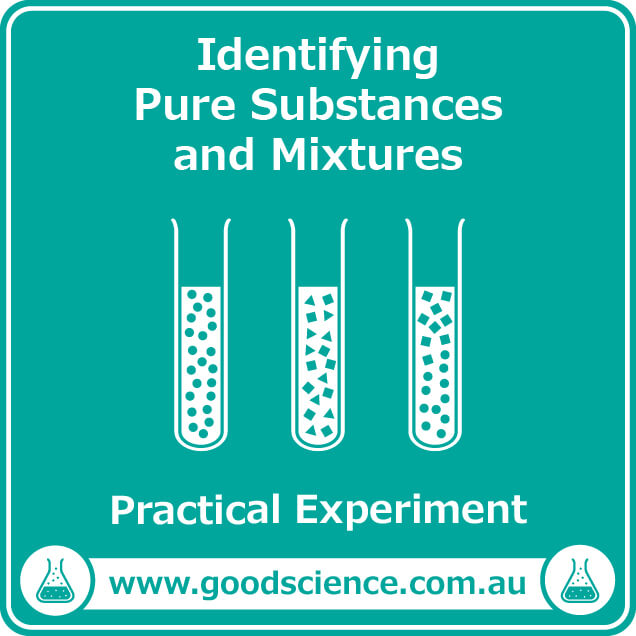 Description
Practical laboratory experiment (stations prac) identifying common substances as pure substances or mixtures (solutions, colloids or coarse mixtures).
Students will develop skills in:
How to classify unknown substances as pure substances or mixtures.
How to distinguish different types of mixtures.
That classification requires close observation of macroscopic and microscopic properties.
That simple tests are sometimes required to aid classification.
The relative abundance of pure substances and mixtures.
Full prac report format, including discussion questions.
Includes detailed teacher notes and answers.
Aligned to the Australian Year 7 Science curriculum.
This resource is also included in the Year 7 Chemistry PDF Workbook.
Click here for Ordering Information and Terms of Use