Making a Water Filter – Practical
$5.00
Practical experiment to accompany the lesson Separation of Mixtures.
Click cover for full preview. Scroll down for product information.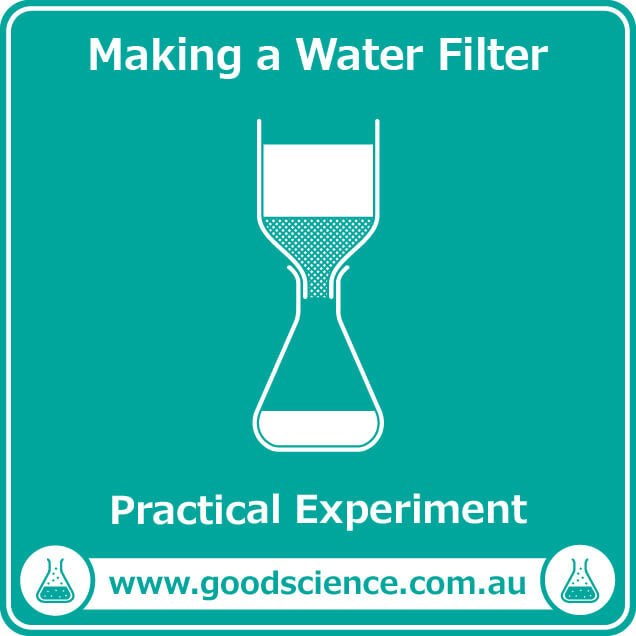 Description
Practical laboratory experiment where students filter a sample of muddy water using a water filter they have designed and assembled themselves.
Students will develop skills in:
Designing a practical experiment.
Building an improvised piece of equipment.
Working strategically and collaboratively.
How to build an improvised water filter.
Important aspects in the design of a water filter.
Full prac report format, including discussion questions.
Includes detailed teacher notes and answers.
Aligned to the Australian Year 7 Science curriculum.
This resource is also included in the Year 7 Chemistry PDF Workbook.
Click here for Ordering Information and Terms of Use