Making Observations in Science – Practical
$5.00
Practical experiment to accompany the lesson The Scientific Method.
Click cover for full preview. Scroll down for product information.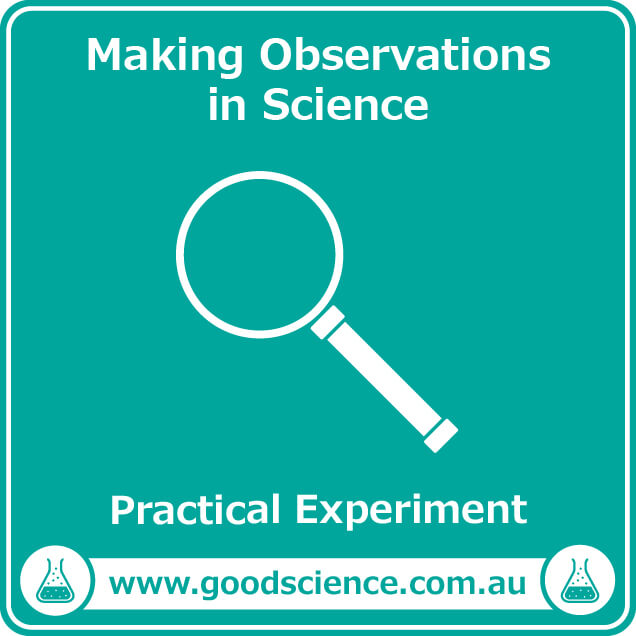 Description
Practical laboratory experiment designed to introduce students to the importance of making and recording accurate observations in science.
Consists of six mini experiments.
Students will develop skills in:
Making and recording careful and detailed observations.
Safe handling of chemicals.
That outcomes of experiments are not always easy to predict.
That making and recording careful and detailed observations are a fundamental part of the scientific method.
Full prac report format, including discussion questions.
Includes detailed teacher notes and answers.
Aligned to the Australian Year 7 Science curriculum.
This resource is also included in the Year 7 Chemistry PDF Workbook.
Click here for Ordering Information and Terms of Use