Naming Ions and Ionic Compounds – Worksheet
$6.00
Worksheet to accompany the lesson Naming Ions and Ionic Compounds.
Click cover for full preview. Scroll down for product information.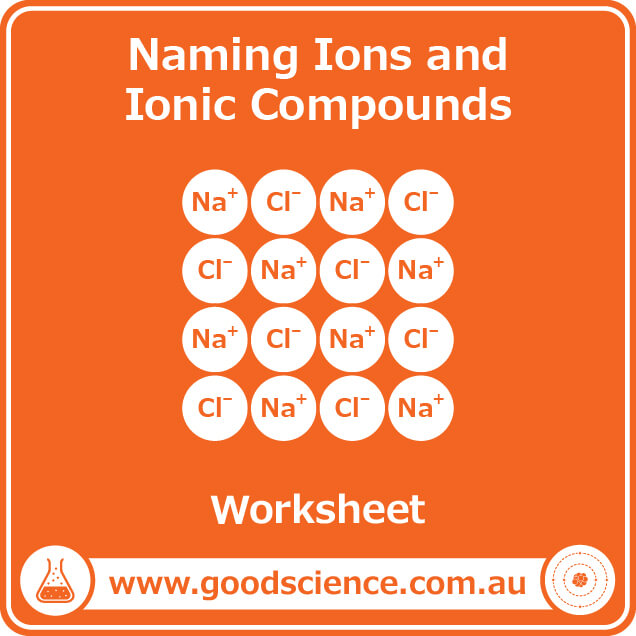 Description
Worksheet Contents
Naming positive monatomic ions
Naming negative monatomic ions
Metals that form more than one type of ion
Polyatomic ions and valency tables
Cloze activity (fill in the blanks).
Table-completing questions.
Teacher version containing complete answers.
Aligned to the Australian Year 9 Science curriculum.
Learning Outcomes
By the end of this worksheet students will be able to:
☑ Name positive monatomic ions.
☑ Name negative monatomic ions.
☑ Give examples of metals that form more than one type of ion.
☑ Name the ions of metals which form more than one ion.
☑ Look up the names and formulas of polyatomic ions on a valency table.
☑ Determine the names of ionic compounds from their formulas.
This resource is also included in the Year 9 Chemistry PDF Workbook.
Click here for Ordering Information and Terms of Use