Radioactivity – Worksheet
$8.00
Worksheet to accompany the lesson Radioactivity.
Click cover for full preview. Scroll down for product information.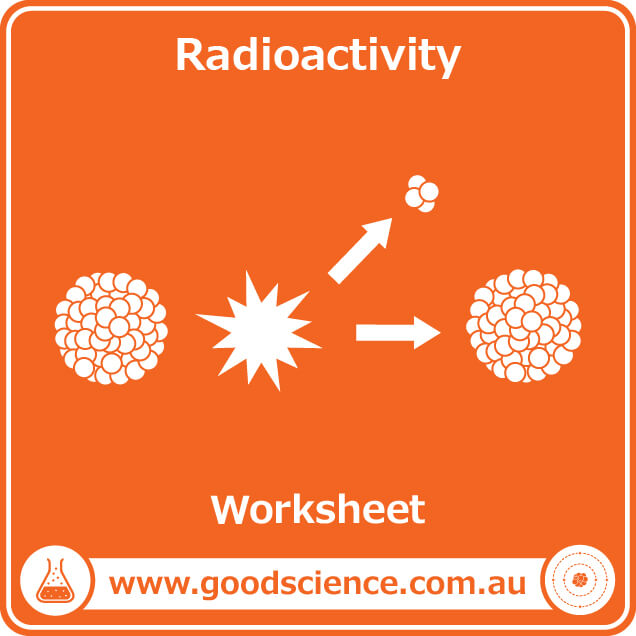 Description
Worksheet Contents
Unstable nuclei and radioisotopes
Alpha decay and alpha particles
Beta decay and beta particles
Gamma decay and gamma rays
Natural and man-made sources of radiation
Cloze activity (fill in the blanks).
Topics for further research.
Teacher version containing complete answers.
Aligned to the Australian Year 9 Science curriculum.
Learning Outcomes
By the end of this worksheet students will be able to:
☑ Explain why some isotopes undergo spontaneous nuclear decay.
☑ Describe alpha, beta and gamma decay.
☑ Predict the products of alpha, beta and gamma decay.
☑ Define transmutation and explain how it occurs.
☑ Define half life and perform half life calculations.
☑ Compare the penetrating power of alpha, beta and gamma radiation.
☑ Define radiation dose and give examples of natural and artificial sources of radiation.
This resource is also included in the Year 9 Chemistry PDF Workbook.
Click here for Ordering Information and Terms of Use