Separation of Mixtures – Research Assignment
$3.00
Research assignment to accompany the online lesson Separation of Mixtures.
Click cover for full preview. Scroll down for product information.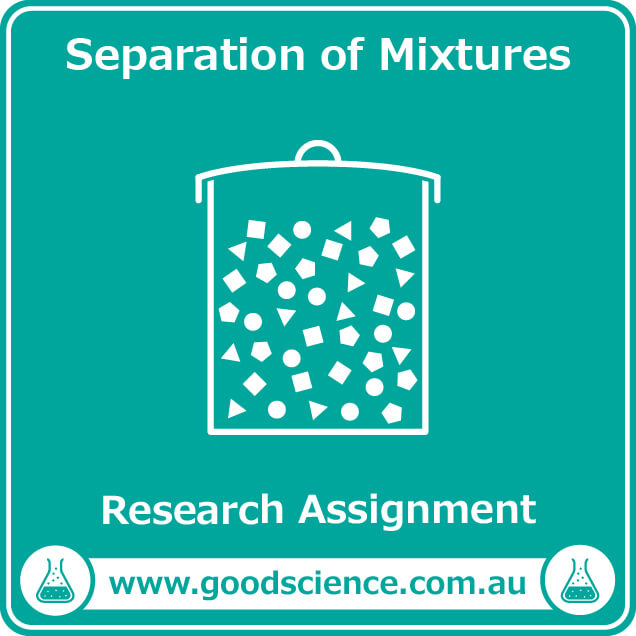 Description
Assignment Task
Research assignment investigating separation techniques used around the home and in industry.
Students are required to:
Describe different everyday separation techniques used around the home.
Devise a procedure for separating a mixture of nails, wood shavings, soil and water.
Research a separation process from agriculture or industry (flour milling, sewage processing or recycling).
Includes example rubric (editable).
Aligned to the Australian Year 7 Science curriculum.
This resource is also included in the Year 7 Chemistry PDF Workbook.
Click here for Ordering Information and Terms of Use