Soluble and Insoluble Substances – Practical
$5.00
Practical experiment to accompany the lesson Solutions and Solubility.
Click cover for full preview. Scroll down for product information.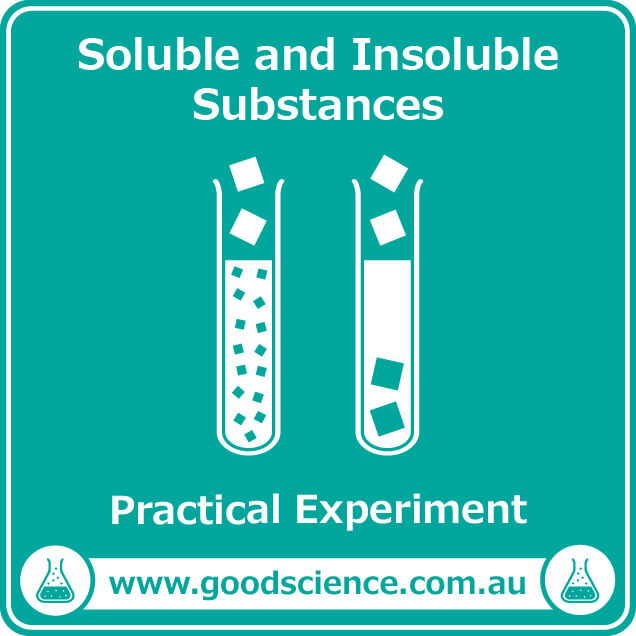 Description
Practical laboratory experiment investigating the solubility of common substances in different solvents.
Students will develop skills in:
Correct technique for mixing and dissolving substances in test tubes.
Making experimental observations.
How solubility varies between solutes.
How solubility varies between solvents.
About the solubility of some common substances.
Full prac report format, including discussion questions.
Includes detailed teacher notes and answers.
Aligned to the Australian Year 7 Science curriculum.
This resource is also included in the Year 7 Chemistry PDF Workbook.
Click here for Ordering Information and Terms of Use