Writing Balanced Chemical Equations – Worksheet
$8.00
Worksheet to accompany the lesson Writing Balanced Chemical Equations.
Click cover for full preview. Scroll down for product information.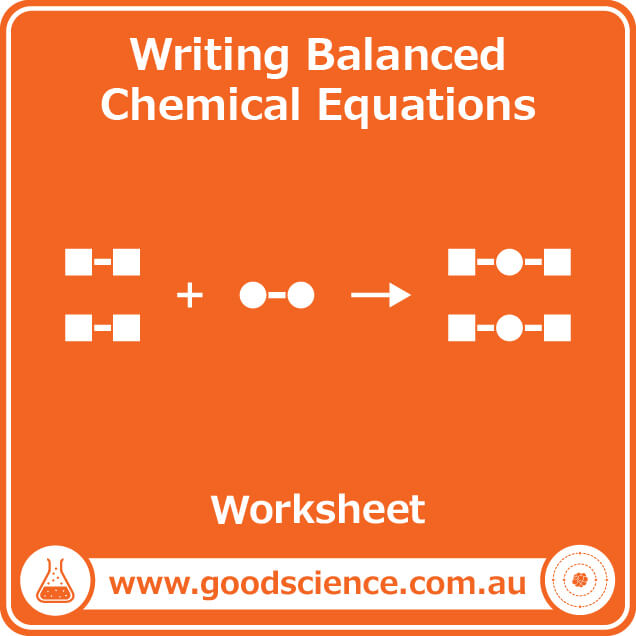 Description
Worksheet Contents
Chemical reactions – reactants and products
Word equations and formula equations
The Law of Conservation of Mass
Using diagrams to represent conservation of mass
Steps for balancing a formula equation
Cloze activity (fill in the blanks).
Teacher version containing complete answers.
Aligned to the Australian Year 9 Science curriculum.
Learning Outcomes
By the end of this worksheet students will be able to:
☑ Define the Law of Conservation of Mass.
☑ Explain how the Law of Conservation of Mass applies to chemical reactions.
☑ Balance a chemical equation.
This resource is also included in the Year 9 Chemistry PDF Workbook.
Click here for Ordering Information and Terms of Use