Year 8 Biology Online Course – Class Subscription
$5.00
Online Course for Year 8 Biology (Australian Science Curriculum)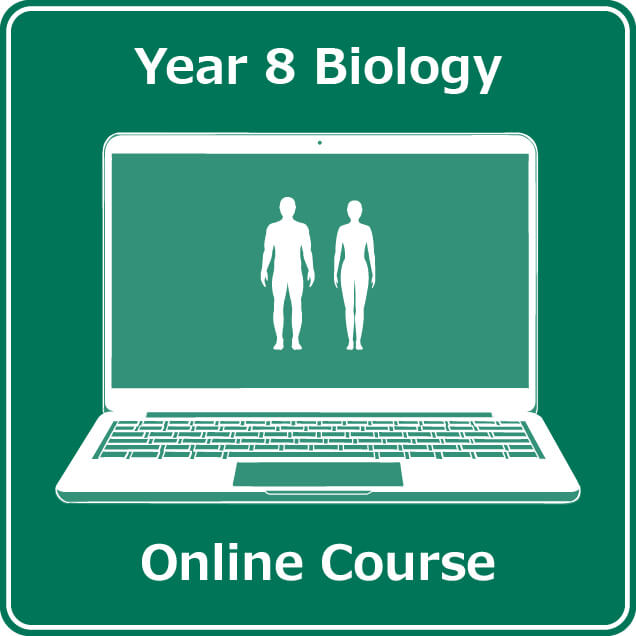 Select this subscription option to enrol a group of students.
To enrol individual students, please select the individual subscription option.
Price is per student.
Set the number of students you wish to enrol and enter a group name below as a unique class identifier,
eg 'ABC College – 8 Biology'
Scroll down for detailed product information.
Product Description

Click on the link below to view the free sample lesson:
Microscopes
About the Year 8 Biology Online Course
The Year 8 Biology Course consists of high-quality, in-depth lessons.
Each lesson is broken up into smaller, digestible topics.
At the end of each topic is a short interactive topic quiz for checking understanding.
The Year 8 Biology Course contains a total of 201 quiz questions.
Course Contents
The Year 8 Biology Course includes the following lessons:
Microscopes
Cells
Unicellular and Multicellular Organisms
Cell Division
Biological Reproduction
The Digestive System
The Respiratory System
The Circulatory System
The Excretory System
The Musculoskeletal System
The Reproductive System
Coverage of the Australian Science Curriculum
Year 8 Biology – Science Understanding
Cells are the basic units of living things; they have specialised structures and functions (ACSSU149).
Multicellular organisms contain systems of organs carrying out specialised functions that enable them to survive and reproduce (ACSSU150).
Ordering Information
Price is per student subscription.
Subscription lasts for one year from date of student enrolment.
Price is in Australian dollars.