Year 9 Physics PDF Workbook
$89.00
PDF workbook covering Year 9 Physics for the Australian curriculum.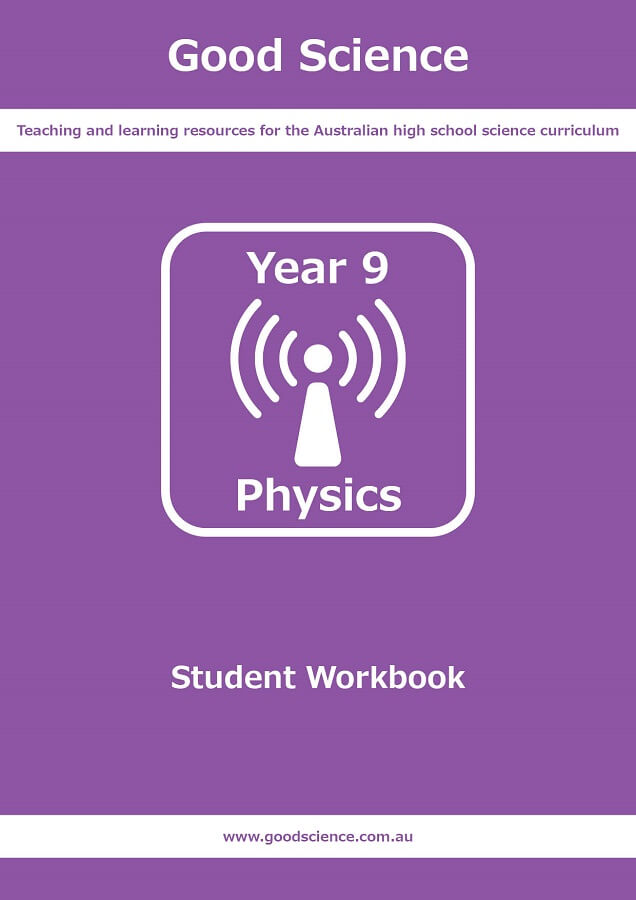 Click cover for full preview.
Scroll down for product information.
Product Description

Coverage of the Australian Curriculum
Year 9 Physics – Science Understanding
Energy transfer through different mediums can be explained using wave and particle models (ACSSU182)

Workbook Content
  Waves and Electromagnetic Radiation
  1.1   Waves
  1.2   Electromagnetic Radiation
  Light, Sound and Heat
  2.1   The Visible Light Spectrum and Colour
  2.2   Reflection and Mirrors
  2.3   Refraction and Lenses
  2.4   Sound Waves
  2.5   Heat Energy and Heat Transfer
  Electricity
  3.1   Introduction to Electricity
  3.2   Electric Circuits and Circuit Diagrams
  3.3   Measuring Electricity – Voltage and Current
  3.4   Resistance and Ohm's Law
Includes teacher version containing comprehensive answers for all worksheets.
101 pages

Ordering Information
Price in Australian dollars.
Workbooks come as digital eBooks. They are non-editable, printable PDFs.
Workbooks are purchased as a school licence.
The PDF files will be available for download immediately after payment.

Terms of Use
Purchase of these digital resources entitles the purchaser and their school unlimited print reproduction for classroom use. Sharing of these resources outside of the purchasing school or placing them on a school intranet or the internet is a violation of the licensing agreement.